Jaggery / Panela Rum For Ben
The plan is to share Ben's favorite recipe (Panela Rum) and encourage people to put their own spin on it. Ben's version is super simple but gives great results.
Dissolve Panela Sugar in warm water to get a gravity of around 1.1. Ferment with bakers yeast and double pot distill. Age on on oak or in a badmo barrel.

Christopher (who has taken the reigns at Badmo Legacy barrels goes into more detail in this podcast.
My Twist On Bens Recipe
Ben loved nothing more than for people to take his ideas and experiment with them. Here is my slightly odd twist on Ben's Panela rum.
20kg (44 lb) Jaggery Sugar
120L (31 gal) Water
2kg (4.4lb) of bananas
600g Tootsie Rolls
Pinnacle S yeast (or another rum yeast)

Break the Jaggery down into a powder and dissolve it in the water.
Halve the bananas and bake at 190c for around 25min untill they start to brown. remove the skins and add to the fermenter.
Dissolve the tootsie rolls in hot water and add to the fermenter.
Pitch your yeast and ferment. It should ferment dry. Let it sit for a additional 2-4 days.
Double pot distill and age on oak.
Here is the video for more detail and the results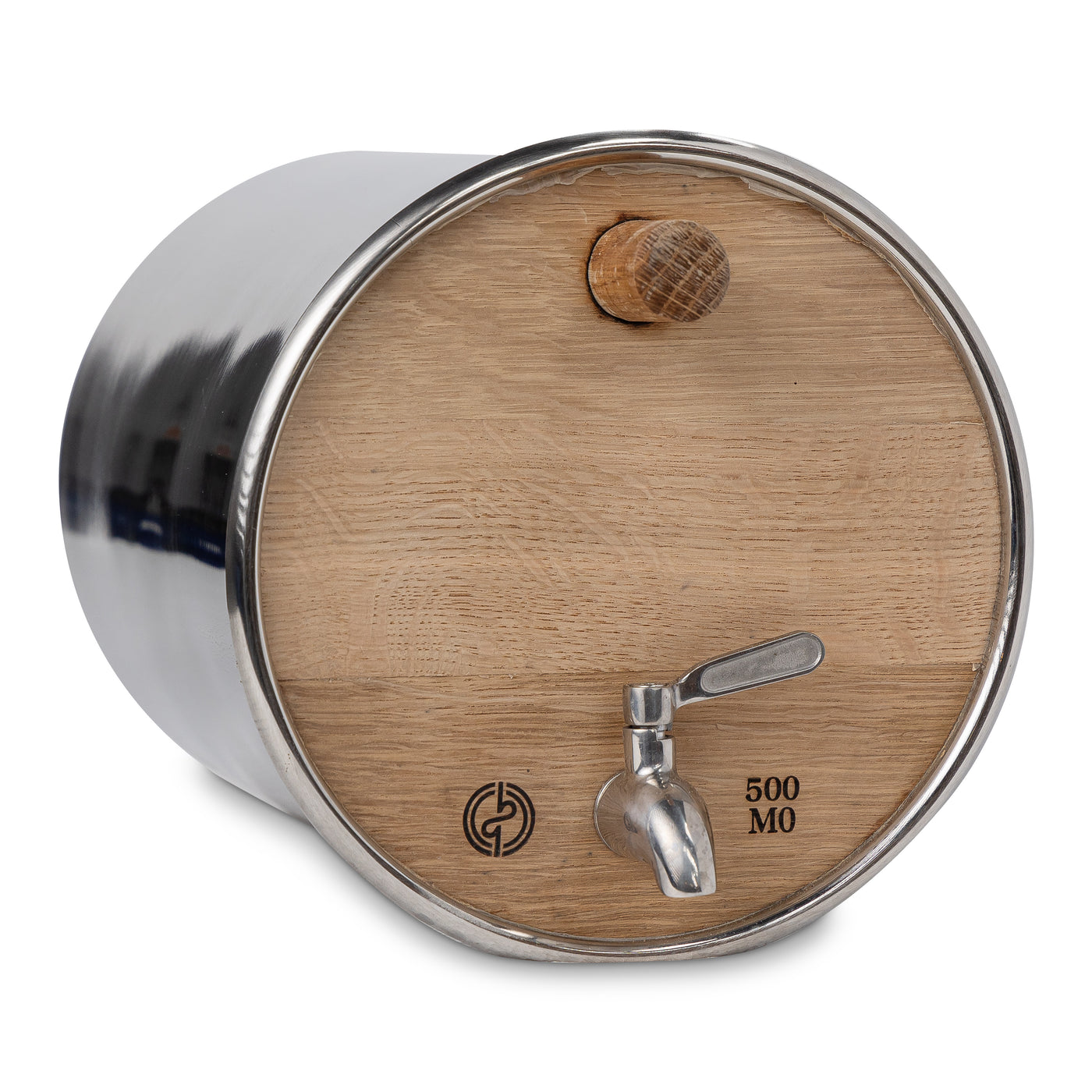 The Badmo Barrel
These barrels were Ben's invention. Luckily Christopher is continuing the legacy and the barrels are still available.
These barrels are very special for two reasons
1 - They mimic the liquid to wood ratio of a full sized barrel allowing longer maturation times
2 - They are made from top end, yard aged oak. Don't underestimate the impact high quality oak will have on your product
If you are based in the USA or EU you can purchase these direct from from their website.

If you are in NZ or AUS you can purchase them right here. Click the red button below

Free Graphic
When I first joined homedistiller a dude with a R2 droid as his icon was super helpful. That was Ben. It seems only fitting to use a R2D2 droid and keg still mash up to remember him.

We kept the design super simple so you can laser engrave, vinyl cut or stencil this design.
Its totally free to use. Click the button below for a full size image. Right click and "save image as"
Alan Bishop has also put a spin on this you can check it out here
Have other creators made a jaggery or panela tribute? Let me know and I will update this list!
The Nothing is adding roast pumpkin and blackstrap!
Looks like I cant embed a youtube short here so click the link to check it out:
The Nothings Rum Tribute
Now Shipping from the USA and New Zealand
CTC Maturation Sticks
The secret to maturating quality spirits is kick-ass oak. American White oak, yard aged for 4 years in kentucky.